Wayne and Linda Franklin's Home Page
Franklins in Paradise
---
Welcome to our Franklin family website.
The links above show you the pictures of the homes, our pet, where we work and how we play. Feel free to try these links.
We both have a love of being close to the water. In the months of May - Oct we enjoy the sounds of the Atlantic Ocean at York Beach, ME. During the Nov - Apr months, we go south to enjoy the warmth and waters in the Cape Coral, FL area.
Linda Franklin and Wayne Franklin at their front door in Cape Coral, FL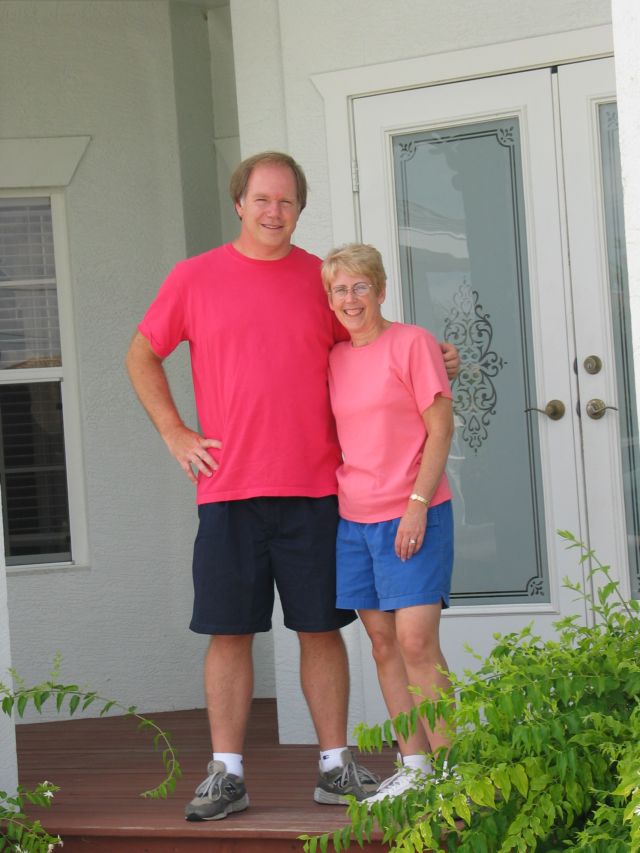 Many of our friends have moved to Cape Coral, FL so we did too in 2002.
Many of our other friends have purchased lots in Cape Coral with the hope of someday moving there as well.
Some of our friends have moved to York, Maine
More pics of places, friends and family - Friends and Family
My Wedding Ceremony.com
Memories In Paradise.com
Pics in Paradise.com
Alpha Tau Sorority Cookbook
Condo Rental in Cape Coral, FL
updated February 5, 2008